Riley - RME '52 RHD Roadster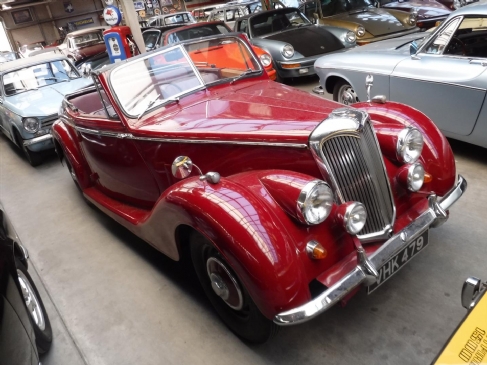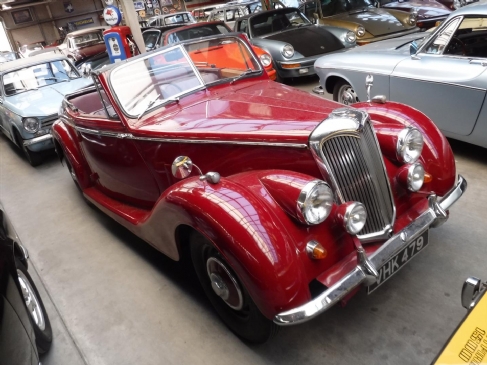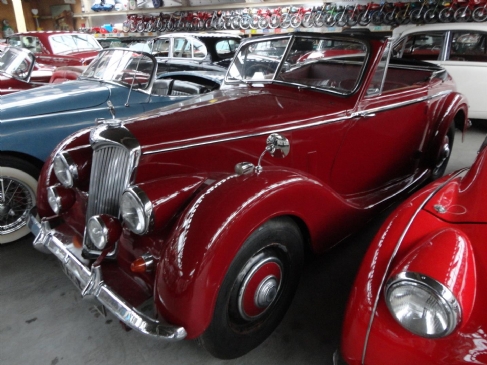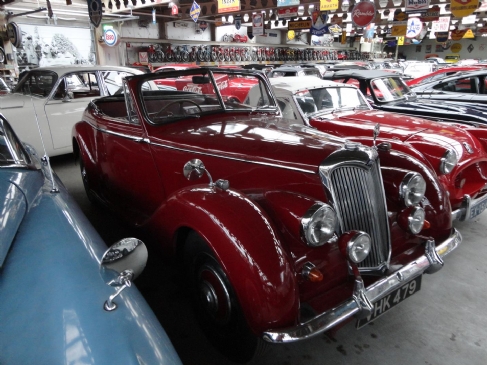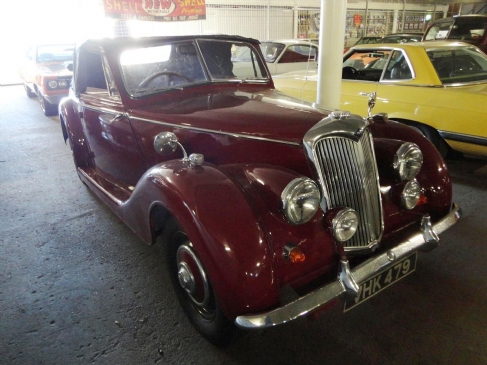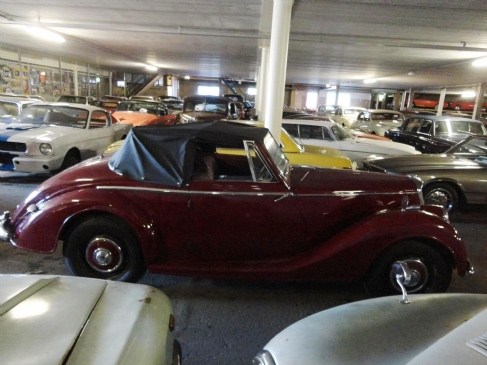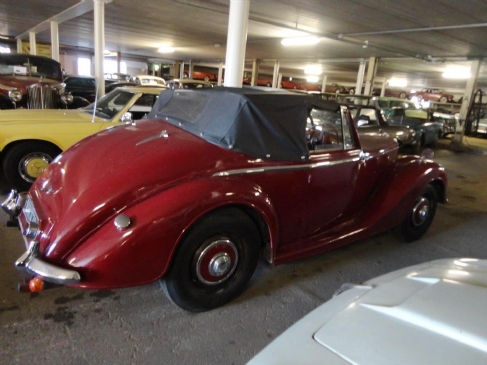 Brand:

Riley

Type:

RME '52 RHD Roadster

Year:

1952

Chassis no.:

RME4ZS20845

Cilinders:

4 cil

Size:

1500 cc

Condition:

very nice

Color:

red

Price:

SOLD
Description:
A Riley Cabrio 1952. Very nice, good useable and driveable classic Riley with the nice 4 cil. twin cam engine.
Riley's original RMD dropheads were scarce, expensive - and did not please over all due to the open hood mounting up behind the rear seats. Therefore individual efforts were made to create a more elegant line, and the most beautiful one was the unique RMB cabriolet built by swiss coachbuilder Reinbolt & Christé in 1949, based on a RMB saloon.
Our specific car follows Reinbolt & Christé's design in detail, having been built up as no. 1 out of only 8 by british specialist Colin Ready in the beginning 90's on chassis no. 6259786. It's the sophisticated hood mechanism making the hood disappear behind the rear seats, giving the car this elegant, stretched appearance harmonizing so perfectly with the strong double-camshaft engine (2443 ccm, 100 hp)and the sporty driving characteristics.
Our Riley is in excellent condition both mecanically as well as cosmetically, the engine has been overhauled. Car comes with dutch registration.
Biggest choice in REAL Classic Cars in "the Stolze Collection" , with more than 450 in stock.! from a project to perfect .!
Interested? Please contact us.!

Please fill in the form and we contact you as soon as possible!

*required field


- All rights reserved
- Prices are in EUR, and are subject to change, and can be changed every day
- Images may differ from reality.
- The price quoted is for the car in the current state (unless otherwise stated). Of course we can improve a car in the way you want, so from partial adjustments (interior, color, bumpers, floors etc) to a total restoration. Please ask us a quote !